5 Golden Financial Tips for All New Homebuyers
Date : May 2, 2018
Category : Uncategorized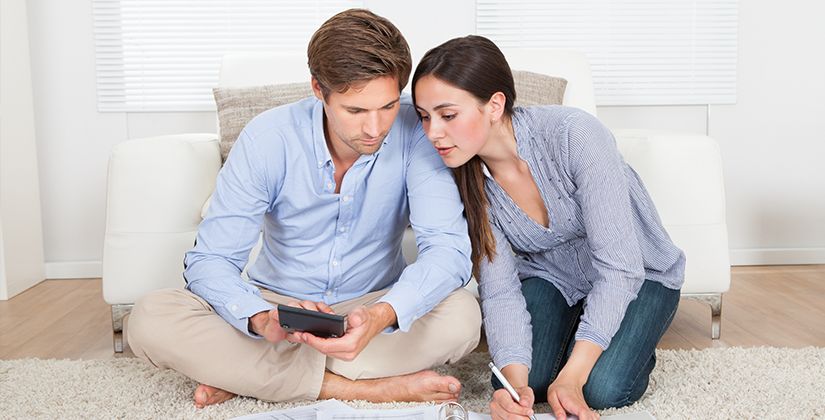 Home is not just a word, a building, or a place where you live and keep your belongings. Home is a feeling. Buying a house or a property is not an instant decision. This is something people dream for a long time and plan well in advance. While there are multiple things that a homebuyer must consider before making the purchase, the most important things are to analyse and understand financial standpoint. From reviewing your current loans to finalizing an EMI that doesn't force you to live on instant noodles, buying a home for the first time can be challenging. Here are five financial aspects that one must consider before taking the big step.
1. Plan Your Finances
The first and foremost step towards buying a new home is financial planning. You must decide whether you want to avail loan for the entire amount or a partial loan. Consider and review your current finances and loans to get the right picture of your affordability. Your monthly budgets should also be taken into consideration as it is a deciding factor for EMI. Down payment is also a factor when it comes to buying a home or applying for a loan. Usually, the down payment is 15% to 20% of the total amount, which is the initial payment by the buyer.
2. Watch your Credit Score
When you apply for a loan, financial institutions decide your creditworthiness on the basis of your Credit Score. In India, CIBIL is the chief credit bureau that assigns credit scores to individuals. It is advised that you keep an eye on your credit score or CIBIL score and keep improving it. Paying your credit card bills and EMIs is a good way to improve your CIBIL score.
3. Choose a loan that's Fit for You
With so many options and lenders to choose from, you must do a thorough market research and find out which loan suits you best. Once you are aware of the market trends and different financing options, you can negotiate with the bank and reduce your interest rates. When choosing the loan that you wish to avail, you can also choose between floating interest and fixed interest, depending upon your suitability.
4. Select the Right Home
The most important aspects of buying a new home are its location and the builder. When you buy a new home, you must consider the safety, closest schools, markets, hospitals, proximity to your work and you should not miss the future developments that would happen in the area. One important step before zeroing down on a property is to do a thorough background check of the builder to get a clearer picture of their reliability and professionalism. You should know about their projects, quality of construction, post-sale assistance, and turnaround time. Also, make sure that you inspect the property thoroughly before the possession and legal documents. If there are any defects, bring them to builder's notice.
5. Necessary Paperwork
There are a lot of legal documents that you would need to sign and submit when you buy a new property. Make sure that these documents are verified. Stay updated about any changes in the laws or policies.
Share this on
Browse category