The Center Court Sport Residences – Gift Your Family The Benefits Of An Active Lifestyle
Date : December 26, 2017
Category : Sports Living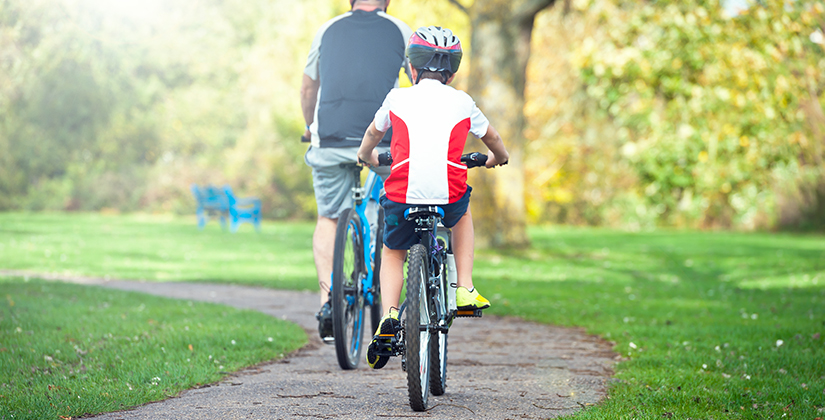 It's no secret that an active lifestyle can help you lead longer & healthier life. But given the fast pace of modern life, very often we find ourselves having no time for any kind of physical activity. Making an effort to step out of the house after a busy day at the office to workout at the gym or practice your forehand at a tennis court also seems like an impossible feat to accomplish. So wouldn't it be better if you have all the facilities you need to lead an active life on your apartment premises? Welcome to The Center Court, India's premier sports luxury residences, crafted by Ashiana Homes.
The Center Court, located in Gurgaon, offers you 3BHK homes with everything you need to lead a fitter life. The aim of these homes is not only to bring sports closer to you and your family but to inspire you to take up sports and keep at it as well. The Center Court features 12 sporting facilities including the Mahesh Bhupathi Tennis Academy (MBTA), Sportsfit Gym by MS Dhoni, a cricket practice pitch, a golf course, swimming pool, cycling tracks, and basketball, volleyball, and squash courts. In fact, there's a facility for every age-group. While elders of the family can take advantage of the jogging tracks and lush greens for yoga, children can enjoy a great outdoor experience in the kids play area or try their hand at climbing at the kid's rock climbing zone.
All sporting facilities at The Center Court meet international standards down to the T. For instance, the Sportsfit Gym boasts of ample workout space and high-quality equipment while the cricket pitch has two cricket nets with bowling machines to help budding cricketers hone their skills. The two tennis courts at the MBTA are floodlit at night and are made of the latest tennis surfaces for maximum comfort. What's more, you also get to learn from world-class coaches and improve your game.
An active lifestyle impacts the physical and mental health of every age-group. Studies have found that being engaged in any sports or physical activity like walking or jogging reduces stress, anxiety and emotional disturbances. In children, the impact of sports is even more significant. It not only builds their physique but helps in all-round development as well. According to psychologists, sports increases a child's self-esteem and can even improve his academic performance. Seniors who remain active, benefit from reduced risks of age-related diseases. In short, an active lifestyle is a key to good health, and at The Center Court, it is within reach of every member of your family.
A home at The Center Court is an easy way to ensure that your family stays active and healthy. So why not invest in it? For more information about these luxurious sports residences, click here
Share this on
Browse category