Elevated Six-Lane Corridor to South of Gurgaon
Date : June 15, 2017
Category : Art of Home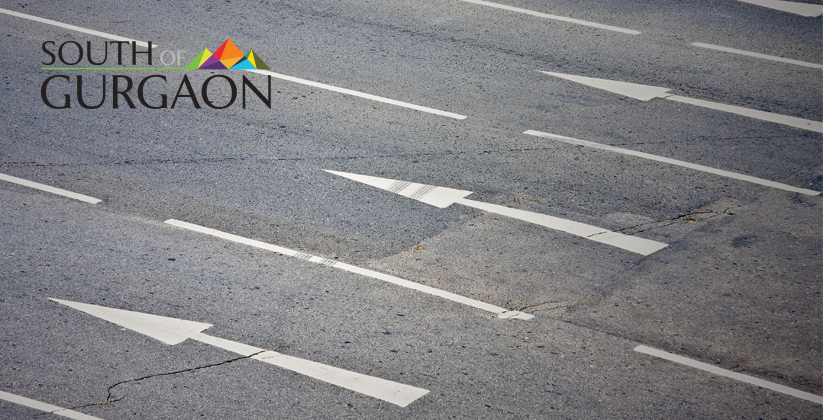 In August 2016, NHAI took over the Gurgaon-Alwar Road from PWD and declared it a national highway called NH-248. It also announced the project to convert it into a four-lane highway along with an elevated corridor from Rajiv Chowk to Alipur near Bhondsi, a 16.5 km stretch. The 96 km stretch connects NH 8 at Rajiv Chowk in Gurgaon and Naugaon in Ramgarh, in Rajasthan at Haryana-Rajasthan border, passing through Sohna, Nuh, Firozpur, Jhirka to Naugaon.
Recently, Ministry of Road Transport and Highways ordered the extension of the elevated corridor till Sohna, an entire stretch of 23 km. It also asked NHAI to revise the original plan of four-lane to six-lane corridor. This has come as a breather for commuters from Rajiv Chowk to Sohna making the 23 km long stretch a faster and comfortable drive skipping the mad traffic snarls and congestions. This will help motorists get to Sohna, about 23km away, in far quicker time than they do now. One NHAI official expressed his view of this development, "This has now been extended for another 6 km, and will now go beyond Sohna. It will give a big breather to commuters going from Rajiv Chowk to Sohna rural."
On the proposed increase in the number of lanes, he said, "NHAI is making necessary changes in its detailed project report to accommodate the changes, after they received an order from the ministry last week." The elevated corridor project is expected to kick start by August this year.
This development when implemented will immensely benefit the population of Sector 33, 66, 67, and Jharsa, Islampur, Fazlipur, Badshahpur, Bhonsi and Sohna. With the real estate development in Gurgaon and trade increasing, this highway has grown into a very significant route for people in Rajasthan and Haryana. Reports suggest that over 50,000 vehicles ply on this highway every day and is an important business route for transportation of goods, including dairy products, to Gurgaon and Delhi.
As of now, the 95 km Gurgaon-Alwar highway is largely two-lane and extremely congested at many spots, especially residential areas like Badshahpur, and has no service roads. The broadening of the highway and the elevated sections will transform the living experience and standard of life of the places along the highway all the way to Alwar.
The development of South of Gurgaon where many exciting residential and business projects are coming up is going to benefit immensely from this project. The driving time from South of Gurgaon to the heart of Gurgaon near Rajiv Chowk, Golf Course Road, etc., will reduce dramatically to under 20 minutes, and that too completely congestion free. This will provide a living experience to the residents of South of Gurgaon which is best of both worlds: working in the heart of Gurgaon where most of the international business houses are located, and living in a place surrounded by greenery in the vicinity of Aravali hills, away from the hustelk and bustekl of the busy city life.
Projects like Ashiana Mulberry, developed by Ashiana Homes, are slated to become hot properties owing to these infrastructure developments.
Share this on
Browse category