Low Rise Living in Vogue in Delhi/NCR
Date : August 1, 2016
Category : Low Rise Living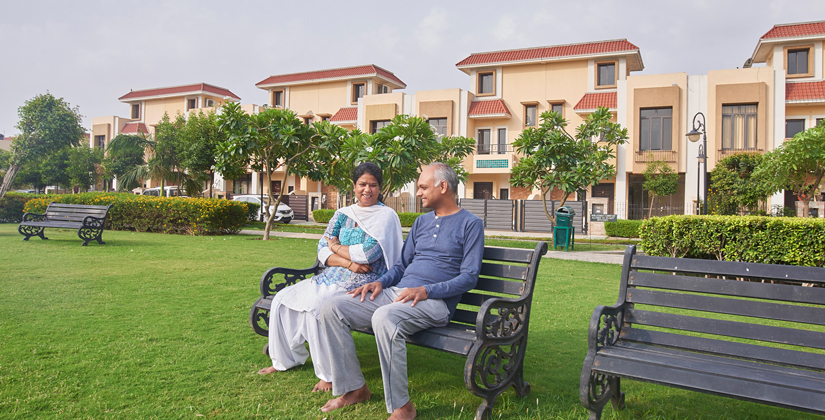 There is a rise in the demand of low-rise dwellings in NCR region and some developers here are responding to this new trend in the gated communities.
Low-rise apartments in a gated community are the latest trend in the real estate market in Gurgaon/NCR. It appears some of the developers are taking advantage of the growing trend and are looking at including low-rise in their offerings.
People in NCR have a preference for low-rise apartments and are keener to buy a house in gated communities with all the inbuilt amenities. Identifying the growing need, developers are coming up with mixed developments, offering the client a choice between high-rise and low-rise apartments.
The biggest advantage of living in such a house is that it comes at an affordable price and has less maintenance cost, number of units is lesser in a low-rise, it offers more privacy and all the amenities of a gated community.
Low-rise apartment units are generally built on Ground+2 floors or a maximum of Ground+5 floors. These apartments are cost effective and offer a lot of independent space, thus the demand for buying a low-rise home is seeing a steep rise.
Here are the reasons why many people prefer to stay in a low-rise apartment:
Round-the-clock security: Recently, developers have come up with low-rise gated communities, with well-developed manicured lawns and water fountains which is quite a hit with the upwardly mobile Indians. These communities offer luxurious, well-designed builder floors, which have low density and round-the-clock security.
More Living Space: Another advantage of low-rise is that it tends to have more Undivided Share of Land (UDS), which means that the space utilised for common area and utility spaces is generally less in low-rise construction because of which residents get more living space inside the house. This can also become an important factor while reselling the property in future.
Luxury Amenities: These days, developers offer a modern version of low-rise complexes, with swimming-pool, club, banquet hall, security, power back up, facility management etc. Amongst all these, one of the best features of such apartments is the on-site parking, not to forget

that these houses are a lot closer to the market, ATM, malls, commercial sectors, hospitals, hotels and educational institutes.
Community Living: If you are social by nature, then look no further as low-rise gives you a better community living environment. The society is mostly small here and the option of socialisation is much higher.

We find a higher rate of camaraderie in these apartments as the social exchange between the residents is much easier and frequent.
More peaceful: These apartments are generally located on the outskirts of cities where there are less space constraints, and have calmer, less polluted surroundings.
High resale value: These apartments generally have a high re-sale value in the market. The value of appreciation is much higher in low-rise as investors mostly look for them because of the independence it gives them.
Less maintenance cost: There is usually a notion associated with low rise buildings that there is more area hence more cost. But, it's the other way round as the cost of maintaining a low-rise building is lower for both who lives in it and the developer, which makes this a much more attractive option to invest.
Fewer units per floor: The reason people want to buy a house in low-rise is that there are fewer units per floor, giving residents peaceful surroundings to enjoy life privately. These days one can live in a low-rise apartment complex, with elevator and 24/7 security system, with CCTVs in all common areas.
Natural Calamity/Emergency: During natural calamities, these apartments are considered low risk. At the time of fire or earthquakes; you can just run down the stairs. Hence, making it a convenient option to choose.
Looking at all the benefits one can enjoy in a low-rise, this option looks more and more attractive for home buyers and investors alike. To summarise, some developers are keeping a close tab on the latest trends and are offering the upper mid-segment Indians all the desired amenities and much more on the same platter.
Reference Links:
Share this on
Browse category