New Home Buyers, Know all about RERA
Date : June 15, 2017
Category : Art of Home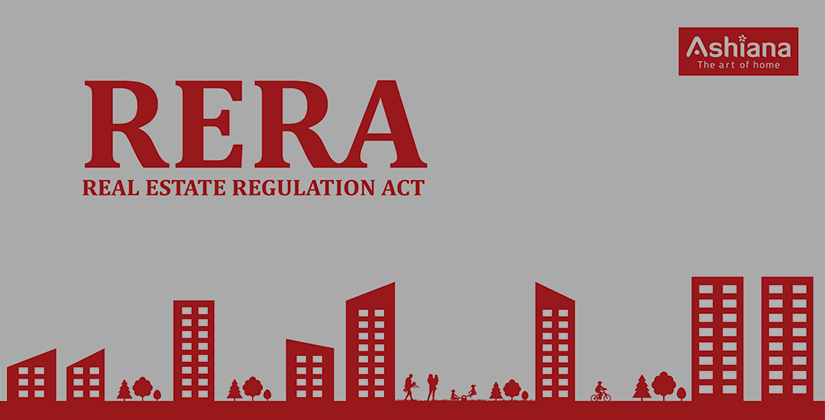 India's real estate sector in certain areas has been arguably tepid for past few years due to excessive delay in possession and inferior quality of construction. In March 2016, the central government announced the regulator for the real estate sector, Real Estate (Regulation and Development) Act, 2016. This act will be implemented from 1st May 2017 and will be applied to both under-construction and new projects.
The government wants to assure that there is transparency in this sector as the realty market is infamous for its discrepancies. RERA would ensure that the builders share honest information with the home buyers. RERA would work to protect the interests of the buyers and would make sure the projects are delivered on time.
Under RERA, the government has made it mandatory for the builders to deposit 70% of the collected amount in an escrow account. An escrow account is a temporary account held by a third-party on behalf of transacting parties. This is to ensure that the money is not diverted from one project to the other. The money will be dispersed based on the progress of construction, approved by the Engineers and Chartered Accountants of the builder. Fines and penalties will be levied in case the guidelines are flouted.
Regulatory bodies and appeal courts have to be set up in each state to solve buyer-builder disputes within 120 days. Although it is a central law, its implementation will depend on state governments, as real estate is a state subject.
Home buyers can heave a sigh of relief as, under this act, they will have to pay for what they buy. The builders cannot charge for the super built-up area anymore. According to the practice till present, if a buyer books a 1,500 sq.ft. house, they only get 1,000-1,200 sq. ft. carpet area, the rest is balconies and open spaces. RERA would make sure that there are no hidden charges and you only pay for the carpet area.
Moreover, to make home buying a happy experience, RERA, in an attempt to eliminate the malpractice of selling the property before getting the necessary clearances, will make it compulsory for the developers and builders to get themselves registered with the regulator. The builders will also have to reveal every detail about the project. In addition to this, the builder will also have to a five-year warranty, i.e. the builder will take care of any structural defect for five years.
This seems like the best time to buy a property in Gurgaon. Ashiana as a member of real estate sector supports this Act. Invest in a luxury property in Gurgaon with Ashiana Homes. Check the price lists here
Share this on
Browse category