Top 11 Reasons Why Investing In Real Estate Is A Good Idea
Date : December 29, 2017
Category : Art of Home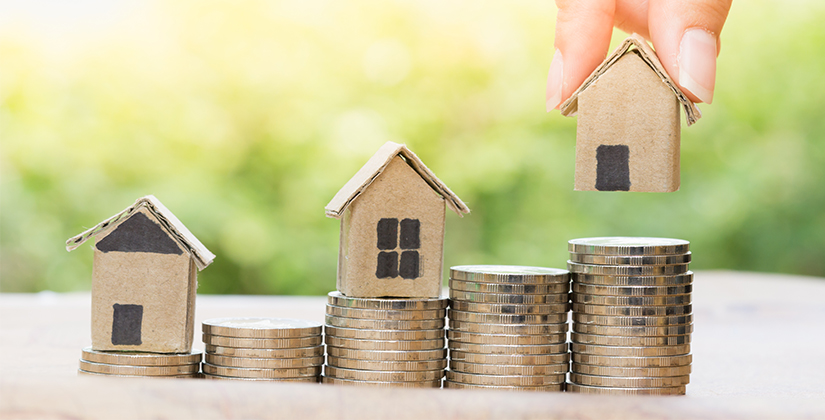 When it comes to investments, few options are as profitable as real estate. Despite fluctuations in the financial market, real estate continues to be one of the best places to invest, particularly in the long-term. Here's why:
1. True asset
Your home is an asset in the real sense of the term. It not only provides the roof over your head but gives a sense of financial security as well. Moreover, it's something you can pass on to your future generation. In short, it's an investment whose benefits go beyond your lifetime.
2. Easy loans
It is fairly easy to get a home loan in India and the rate of interest is also lower compared to other loans. Interest rates for home loans can start as low as 8.35%, and banks often come up with exciting offers to attract homebuyers.
3. Tax benefits
Another reason why investing in property is such a good idea is because you get a tax rebate on financing your home loan. For instance, repayment of the principal amount is deductible from taxable income under Section 80C of the Income Tax Act. For self-occupied property, the maximum deduction limit on the interest paid for home loans is Rs.2 lakhs under Section 24 of the same act. If you are a first-time homebuyer, under Section 80EE, you can claim an additional benefit of Rs.50, 000 over and above the Rs.1, 50,000 limit under Section 80C and Rs.2, 00,000 limit under Section 24, provided the value of the property is less than Rs.50 lakhs, and the loan amount is less than Rs.35 lakhs.
4. Government Incentives
The government is providing more protection and introducing new schemes to encourage people to invest in homes. For instance, the newly launched Credit Linked Subsidy Scheme (CLSS) offers interest subsidy for home loans to make housing more affordable for everyone. The Real Estate Regulatory Authority (RERA) Act, 2016 makes the entire home buying process more transparent and gives greater power to the homebuyers.
5. Anyone can invest
Investing in property does not require specialised knowledge. Anybody can invest in it. There are different kinds of projects available from affordable housing to luxury homes. Pick one according to your budget and invest.
6. Total Control
When you buy a property, you have complete control over it. You can decide how much rental you want to charge or what should be its resale value.
7. Good long-term returns
Say you buy a property today and want to sell it after 10 years, you will always get a higher price than what you paid for it. It's not something you can say about other investments.
8. Assured rental income
If you invest in a property built by a well-known developer, you can be sure of good rentals and your rental income would increase with time. So if you want a steady income post-retirement, investing in property is a smart decision.
9. Benefits from other developments
The price of your property also increases when there's any infrastructure development or improved employment opportunities in your area. For example, the Delhi Metro project led to an instant rise in property prices in areas in proximity to the Metro stations.
10. Always on-demand
People would always need houses to live in. And when cities grow, the demand for housing also increases. You would know that demand often outstrips supply, which means you can expect an increase in the rental price and resale value of your house.
11. Improves financial discipline
Last but not least, investing in property not only improves your financial know how but inculcates financial discipline in you as well. Juggling different acts from arranging the down payment amount to paying off month EMIs makes you manage your finances better, which will help you in the long run.
Investing in real estate is a safe and smart choice. If you are keen on making an investment in the property market, Ashiana Homes, one of India's premier real estate companies, would be a good place to start. For more information, click here
Share this on
Browse category