Navratri & Durga Puja – Auspicious days for investing in a dream house
Date : September 21, 2018
Category : Affordable Luxury Living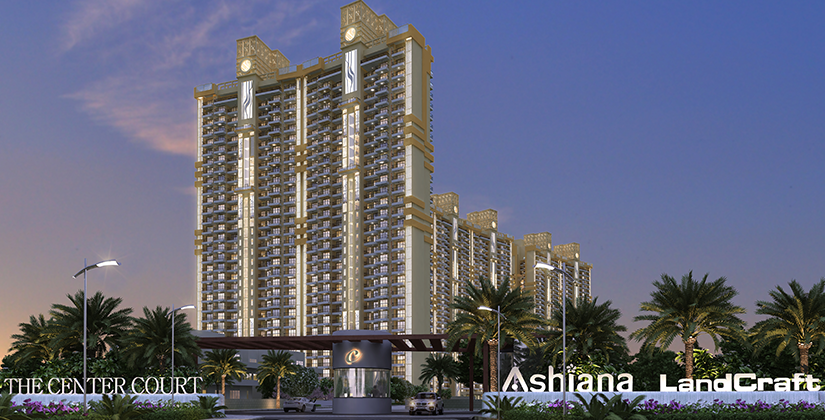 Home, a place where family meets & greets, deserves careful attention right down to the detail. It's a space where you create memories while defining your own standard of living. While purchasing is one of the most significant investments in your life, taking the decision on this auspicious day will ensure your family's secured and blessed future.
Here are a few tips to consider before investing in your dream home
Don't just stick to attractive deals
Consider the right time and opportunity to invest
Don't rush into purchasing without prior adequate research
Benefits of buying property during festive season
According to the Hindu accreditations, purchasing a property during an auspicious season brings immense fortune to the family. Astrologically called "Shubh Muhurta," that translates into "auspicious time" is considered to be the right time for investments. It is a belief which has been followed since centuries. Navaratri, a celebrated festive season among the Hindu community, offers the mystical belief of Dasham Dwaar or ten gates. These ten gates provide ten different directions to divinity which are said to be open only during this festive season. Owing to the pervasive prayers and religious environment, this time is considered to be the apt time to invest. Here are top reasons to buy your dream home during this festive season.
Low on price, high on amenities
Generally, property sellers offer discounts on prices during festive seasons. While the offer is a limited period of time, the benefits to reap are multitude. For instance, if you book the property during the festive season, you will stand a chance to avail hefty discounts for your property. The discounts are also given during the festive season based on the property's location.
Property buying at the time of auspicious season
Festive seasons are believed to be enormously beneficial in every religion. Buying a property during this festive season is believed to bring good luck, prosperity, and wealth to the buyer. This is the primary reason for property sales to fall while giving you an opportunity to invest in the most lucrative deal.
Attractive offers by lenders
It is not just the lenders of the property, but the builders also bring multiple exciting offers and schemes during the festive season on home loans. The offers and discounts translate into lower interests for a limited period. Stand a chance to gain financially on the festive schemes.
Attractive deals by developers
In addition to offering a hefty discount on the property price, the builders ensure to give out a handsome deal to the buyers. The discounts are offered in the form of flexibility in payment schedule and freebies. This offer also comes with other additional benefits like flexibility in payment schedule that can translate into joys and laughter.
Ashiana Homes offer multitude benefits with 12 sporting facilities and an environment to grow ad cherish. With its magnificent amenities and centred location, Ashiana Homes ensures you live in a space of your own and thrive on your future goals. For more information and exciting festive offers click here
Share this on
Browse category