The Center Court – An Investment in Health & Luxury
Date : May 2, 2018
Category : Uncategorized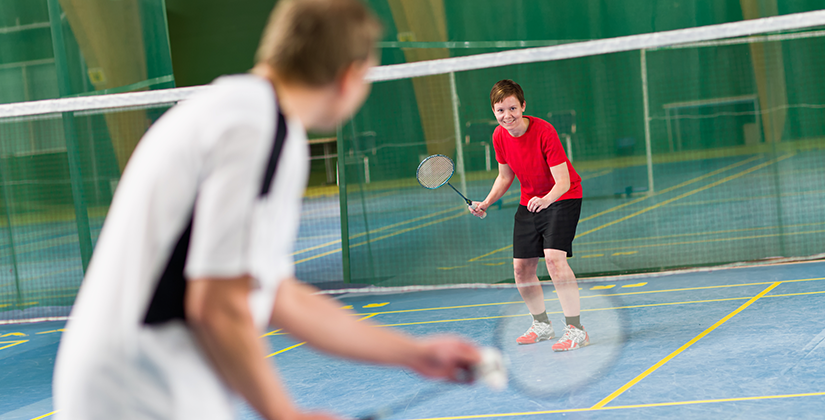 A home is a place where you love, grow, and prosper. A happy home is a space where you have laughter, comfort, peace, and everything that reflects you and your personal style. With all modern facilities and amenities, your home should also be a place that brings out the best in you. Staying active not only makes you fit but improves your mental health and helps you lead a better lifestyle. The fast-paced world forces people to lead a sedentary lifestyle. Busy schedules make it difficult for people to go to the gym and workout or indulge in their favourite sports activities. But, imagine living in an apartment where you do not have to make efforts to get your car out from the parking and drive all the way down to the gym or the nearest club. Sounds euphoric, doesn't it? The Center Court by Ashiana Homes brings fitness to your doorstep. The Center Court are premium sports residences in Gurgaon.
The Center Court is located close to Dwarka Expressway and aims to provide all its residents with an active lifestyle. At The Center Court, there is something for everyone. From access to more than 10 different sports facilities like tennis, polo, cricket, etc. to a well-equipped gym, lush green parks, jogging and cycling tracks, and play areas for kids – everybody at The Center Court stays fit and active.
The Center Court has plush amenities for all the residents. The luxurious sports apartments have been designed by renowned architecture and design company called Belt Collins, who has designed some of the iconic building and hotels all around the world. SportsFit Gym by M.S. Dhoni boasts of its world-class equipment and top-notch physical training. For tennis enthusiasts or budding tennis stars, there is Mahesh Bhupathi Tennis Academy. Get all your dirty laundry out of the basket because Electrolux Laundromat will take care of it for you. For all your other needs and demands, there is Les Concierges. Whether it is flight tickets, holiday packages, or just picking up your kids from school – Les Concierges has your back.
An active lifestyle reduces health risks like heart diseases, strokes, diabetes, improve the joint health and strength, maintains the cholesterol levels, and improve stamina and life expectancy. Besides these physical benefits, staying active also helps in better mental health. Several studies have shown that a person who stays active often has less stress than the person who leads a sedentary life. No matter what your age is, staying active is necessary for all.
The Center Court ensures that you and your entire family stay physically fit and mentally healthy. With world-class amenities and the best sports facilities, The Center Court is truly a pleasant union of luxury and health. Invest in these sports residences that are the perfect abode for your families.
Share this on
Browse category