Don't just invest in a home, invest in your child's future at The Center Court
Date : August 2, 2019
Category : Sports Living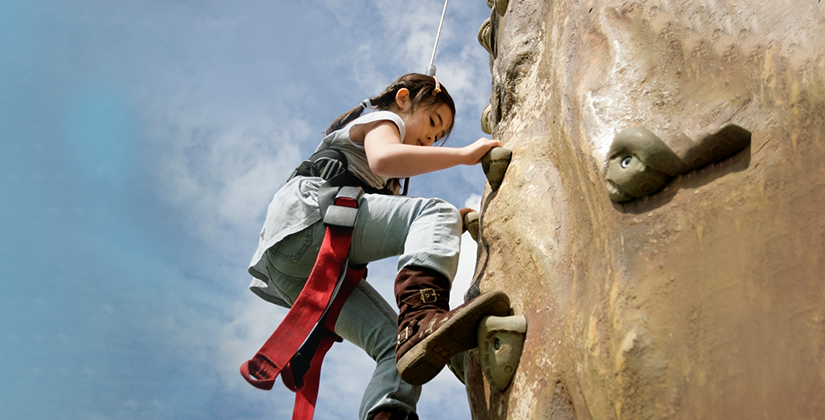 The decision of buying your dream home is not easy and for a parent, it's even more difficult! Amidst several aspects that parents look for while buying a property, the need for a space that can help their child grow, tops their priority list.
Children spend 7-8 hours of their time at school and the remaining time is utilized by them in watching programs on television or on mobile devices. However, children can't be solely blamed for it, as their desire to watch kids-centric programs at home comes from the lack of outdoor play areas. Hence, it is essential that your home and community has the right infrastructure to help your child gain the physical and mental growth to blossom into a successful adult.
Kid-centric homes have thus, come up as an innovative concept in the real-estate industry, both for the developers and the buyers.
Hence, in order to provide you and your child with the best of the world, we, at The Center Court have come up with a pre-school, kids play area and other sporting amenities. This will not just ensure a much needed safe & secure atmosphere for the kids but will also function towards a constructive growth of your family members.
Here are some of The Center Court's child-centric amenities and their benefits:
1.Kids' play area
With rising population, the problem of lack in outdoor area is also growing. Due to this, children are becoming more and more addicted to television and mobile devices in order to fulfill their desire to play and have fun.
Moreover, children are in an urgent requirement for a safe and secure environment that can protect them from abuse, violence and exploitation. This is why The Center Court has come up with a secure kids' play area to help them become independent and self-confident while they play and interact. This also prevents parents to constantly keep a watch over their kids.
2.Pathways Early Years Pre-school
Home is a child's first school and the teachings given at home will determine what your child would become! Children are inquisitive and curious. Their innate nature includes the urge to learn new ideas and concepts and that too, practically.
Thus, in order to nurture your child's creative and logical development, The Center Court has partnered with Pathways Early Years, a pre-school that focuses on their overall development through art, craft and storytelling. Along with learning, the pre-school also conducts several events to inculcate the competitive spirit in your kid.
3.Mahesh Bhupathi Tennis Academy
Apart from the kid-centric amenities, The Center Court also has a luxurious tennis court to evoke the tennis enthusiast in you. Partnered with the famous Mahesh Bhupathi Tennis Academy and founded by 12 times Grand Slam winner Mahesh Bhupathi, the MBTA is famous for its professional, world-class tennis coaching. The two tennis courts are made up of the latest tennis surfaces to provide maximum player comfort and exceptional performance.
4.Other Sporting Amenities
In the pursuit of a healthy mind and body, The Center Court along with ensuring your child's development, also brings to you a range of sporting facilities to help you lead an active lifestyle and master your sporting skills. These include:
Squash Court
Volleyball Court
Basketball Court
Golf Court and
Cricket Pitch with bowling machine
Hence, it would not be wrong to say that the development of projects like The Center Court, equipped with child-centric zones and other sporting amenities will benefit the residents immensely by making the process of leading a healthy and active life, easy and convenient.
Know more about The Center Court, right here: www.thecentercourt.co.in
Share this on
Browse category