Dwarka Expressway- A Road To Luxury Living
Date : January 30, 2018
Category : Affordable Luxury Living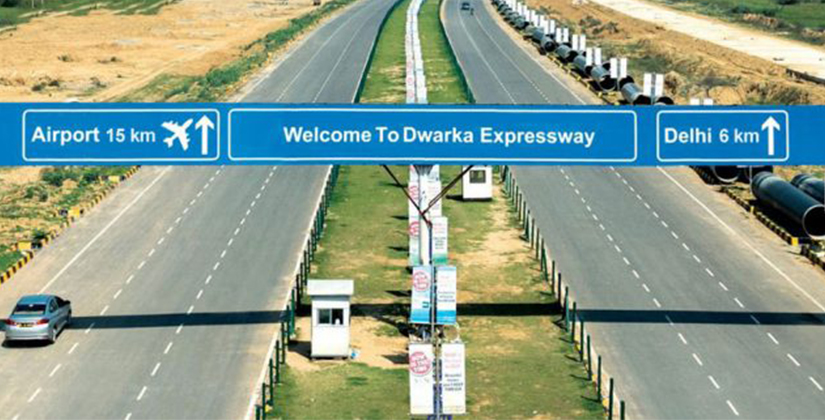 It is said that in matters of real estate, location is the key. We couldn't agree more, especially when it comes to a location like the Dwarka Expressway. Also known as the Northern Peripheral Expressway, this 18km long, eight-lane expressway connects Dwarka in Delhi to NH8. Since its commission, the vicinity of the expressway has witnessed a real-estate boom. So, what makes Dwarka Expressway a preferred location for homebuyers who are looking for ease & convenience of luxury living? Here is the answer.
Easy Connectivity
Having a home around Dwarka Expressway means being connected to NCR. It is in proximity to Delhi and the IGI Airport, and the master plan of the expressway also mentions that well-built 100m-wide roads will connect the area to the Metro corridor and the proposed diplomatic enclave. Bus services, cycle tracks, metro, and taxi services make sure that connectivity is never a problem for the residents.
Locational Benefits
Some of the top names in the education and healthcare industries have schools and hospitals in that locality. The area is also near to new SEZs that are coming up in Kherki Dhaula. This means more employment opportunity. Moreover, the location has the potential to become one of the largest commercial hubs in NCR offering people all the comforts of a quality lifestyle.
More Space
As the stretch is still under construction, there's a higher probability of getting a bigger house with more amenities than other localities in Gurgaon. Many well-known builders have come up with projects equipped with world-class facilities and ample green space necessary for comfortable living.
Good ROI
Last but not the least, a home near Dwarka Expressway guarantees a good return on investment. The expressway falls in the R-Zone in the Gurgaon Master Plan-2021 which means that the value of the property would appreciate significantly in the coming years. If you are buying a property in that area for investment purpose, there's hardly any doubt that you will get a high resale value for it. You can also get good rentals in case you decide to let out the property. In fact, rentals can prove to be a steady income to lead a comfortable life in your post-retirement years.
Dwarka Expressway meets all the criteria of a great location from a real estate perspective. If you too want to buy a property in that area, The Center Court by Ashiana Homes is a good choice. Located at Sector 88A, Gurgaon, the apartment complex has a plethora of amenities, including 12 sporting facilities to offer a fine blend of comfortable living and active lifestyle. For more information about the project, visit here.
Share this on
Browse category