LIVE WELL-CONNECTED–ON THE DWARKA EXPRESSWAY
Date : June 22, 2018
Category : Affordable Luxury Living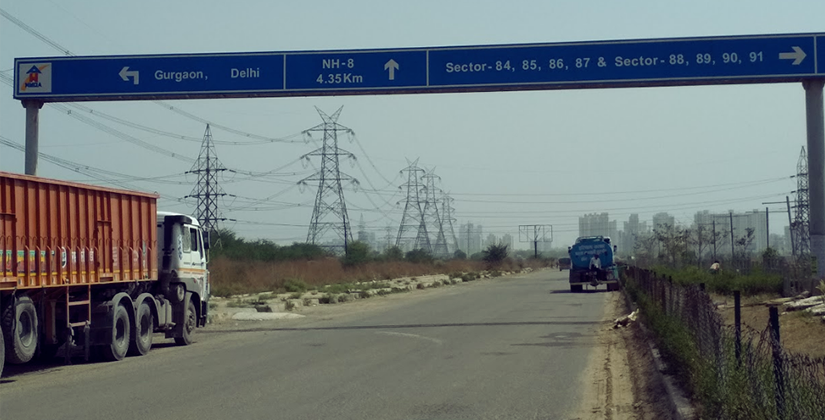 Almost over a decade ago, the Northern Peripheral Road was envisioned with a couple of objectives in mind. To begin with, this 8-lane freeway was expected to primarily connect Delhi and Gurgaon via NH48, originating at Shiv Murti and culminating near Kherki Daula Toll booth. Essentially, it's an alternative route poised to alleviate the traffic congestion on the Delhi-Gurgaon Expressway.
Originally, it was conceived to be 18 km long but later it was re-conceived to be a 29 km stretch thus now Dwarka Expressway has become the fertile grounds for industrialists & residential builders alike. Formerly a project initiated by the Haryana Urban Development Authority (HUDA), it was handed over to the National Highway Authority of India (NHAI) in 2016. Ashiana LandCraft envisioned the strategic importance of this location and have come up with an ultra luxury, sports residential Apartment- The Centre Court.
Ever since its inception, the project has garnered immense attention and hype in Gurgaon. It remains a viable investment option as recommended by experts, for individuals and commercial entities alike.
Great Connectivity
As mentioned earlier, Dwarka Expressway will open up yet another direct route between Delhi and Gurgaon with various points along the way that allow for exit and entry. When NHAI took over, they expanded not only the length of the project, but also its scope. According to Hindustan Times, to better audit the traffic situation, 'multi-level interchanges have been proposed at major intersections'. As a result, commuters will enjoy high-speed connectivity on the expressway. Moreover, this route will also provide alternative access to the Indira Gandhi International Airport.
A State Hub
While Dwarka Expressway emerged as a powerhouse for several real-estate ventures, the government also took a special interest in the project for the potential it holds. To provide relief to several commuters en route, the Union Ministry for Road Transport and Highways is shifting the Kherki Daula Toll 15 km towards Manesar.  There are talks of much-needed metro routes connecting Delhi to Old Gurgaon, from the HUDA City Centre to Dwarka Sector 21 metro station. Moreover, a trumpet junction connecting Dwarka Expressway to the Southern Peripheral road bypassing NH-8 has also been proposed.
Excellent Facilities
As soon as the project was announced, the best builders in the country were quick to acquire their stake in the surrounding lands. In fact, Ashiana's 'The Center Court' is one among the celebrated projects in the stretch. But that's not all. New campuses for IIT, AIIMS and Gurugram University are also popping up in the vicinity. Delhi Public School, Modern School and MatriKiran Senior School are all set to open up in various sectors of the expressway.
Recent updates to the Dwarka Expressway have increased its connectivity circuit efficiency. Some of the recent updates of the problem-solving expressway are;
Railway over bridge (ROB) on Dwarka Expressway is operational giving direct access to The Center Court from Dwarka Expressway.
The eight-lane Hero Honda flyover is functional thereby reducing the travel time to New Gurgaon.
Southern Peripheral Road (SPR) is operational, improving the connectivity between NH 8 and Sohna Road.
NHAI plans to build the longest flyover on Dwarka E-way.
New Metro line will be developed connecting Huda City Centre to Bawal, passing close to Vatika City 2 in Sector 89.
Delhi Metro Rail Corporation (DMRC) has proposed two routes for metro line expansion to connect Old Gurgaon with other parts of the city.
The 5.8 km long 2 lane road, between Hero Honda Chowk and Dwarka Expressway, will be expanded to a 6 lane driveway.
Widening of Pataudi Road will commence in 2018 and more than 5 ROB's are under construction.
Relocating to Dwarka Expressway puts you amidst the promising industrial hustle & bustle between Delhi and Gurgaon. But what better way to live there, than in a premium Sports Residential Complex! Adopt a healthy, upbeat life at Dwarka Expressway's most exclusive 'The Center Court'. Make an inquiry today: click here.
Share this on
Browse category