Low Rise, High Lifestyle!
Date : September 24, 2016
Category : Low Rise Living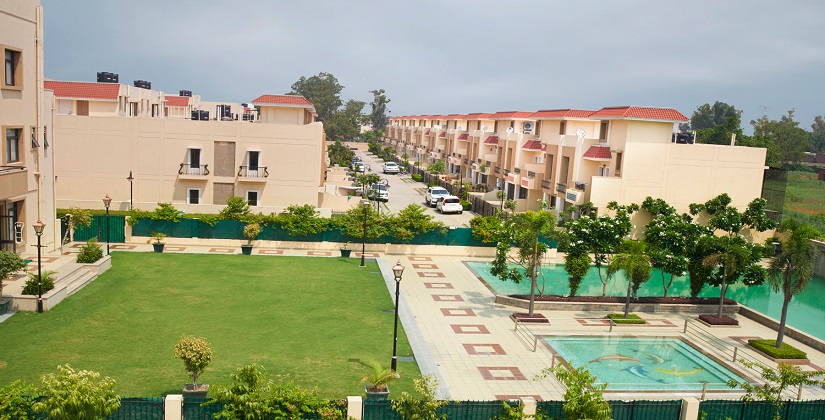 In the National Capital Region, low-rise in a gated complex is not only an upcoming trend but a way of life for people who have lived in the city for long.
Though the National Capital Region has taken to high-rise dwellings however people still feel that low-rise apartments has its own charm. Looking at the demand, developers have started building Low-rise apartments with all the High-rise benefits. Low-rise in a gated community is a high style living with all the benefits including 24×7 security, pool, banquets, basement car parking, parks etc.
Looking at some of the other write-ups on low-rise, we realized Low Rise apartments are the latest trend in the gated communities. Many developers are coming up with mixed developments offering client a choice between low and high rise.
Low-rise Apartments an Existing Trend
According to Construction Week Online, Delhi already had the concept of registering independent floors in low-rise buildings for freehold properties later extended even to DDA flats. Now, with Haryana allowing registration of independent floors, the market is flush with independent floor launches which demonstrate the demand for such projects.
This is an opportunity well utilized by developers who have come up with the concept of Low Rise Apartments in gated communities.
Business Today gives the right perspective to this trend, saying, "Today, most buyers look at built property as their first option, not just to avoid the hassle of constructing a house, but also because of easy availability of finance for such projects."
Low-rise a preference amongst professionals in NCR
As mentioned in Favista,"As per a survey restricted to professionals working in Gurgaon, given a person has no budget constraints, more people preferred low rise development. Out of this majority, nearly 8 percent professionals were those who suffered from acrophobia. So, for them, to live in a penthouse is never an option."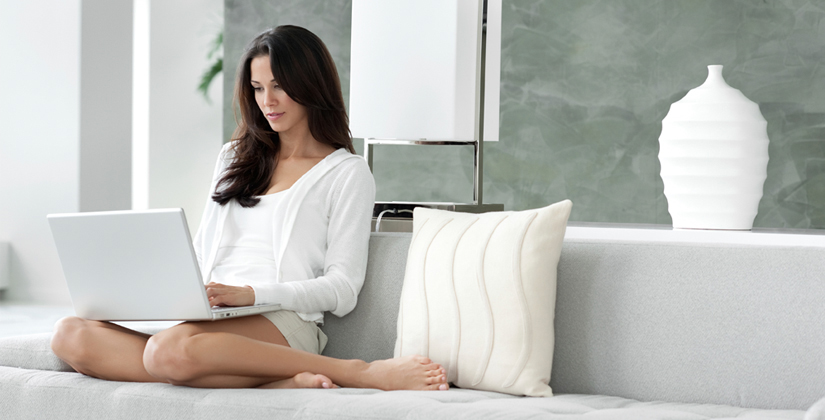 They further add, "In a contest between high rise real estate development versus low rise realty development, it is quite difficult to announce a winner, as the preferences are based on individual choices and these differ from person to person and also vary in different cities. For instance, seldom would one find skyscrapers in hill stations and large scale plotted development in cities like Mumbai. Some individuals prefer low rise development due to medical considerations and psychological fear of heights known as acrophobia."
These apartments are most suitable to people who have fear from height. Low-rise apartments usually come between G+2 and maximum of G+5 levels. People who like privacy prefer to live in low-rise apartments. These are more preferable in cities with horizontal growth like Delhi and Gurgaon.
Advantages
Low-rise projects are not just about buying economical or a result of cost-cutting. Low-density housing, with homes set out spaciously amid sprawling green spaces, is growing increasingly popular and real estate developers are wooing buyers with such niche projects. Low-density housing projects have an average of 10-20 dwelling units per acre and are priced at a premium compared with group housing, which, on an average, has 35-40 units per acre, explains Business Today.
Adding to its advantages, constructiononline.in says, Consumers prefer low-rise construction owing to their cost-effective advantage, as additional costs for lifts, greater common areas and maintenance equipment are saved.
However, this trend cannot be attributed to the cost factor alone – as customers also prefer the privacy and space that in low floor apartments, besides the benefit of adequate space, which may be a constraint in high-rise apartments.
From the site planning perspective, low-rise housing implies the spread of population in a larger area as compared to high-rise buildings and results in smaller and more compact communities.
Why go for a low-rise! (According to Business Today)
The potential for price appreciation is higher
Having to deal with lesser number of people
Affordable low-rise projects may be a short-term trend
Benefits of Low Rise in Gated Communities Vs Independent Floors
Twenty Four Hour security: Gated communities offer round the clock security, which looking at today's scenario is at the top of a buyers list. In fact in gated communities a log is maintained of everybody who enters the residential area. Against it independent floors do not offer twenty four hour security as it can turn out to be a costly affair for them.
Luxury Amenities: Developers these days offer all luxurious amenities in a low rise complex. The residential area has a swimming-pool, club, banquet hall, security, power back up, facility management etc. Basement Parking is another feature which adds value to a gated community apartment. Independent floors unfortunately cannot offer all these amenities as they have lesser space and also the cost for such a construction will be much higher in case of independent floors.
Power Back-up: Frequent power-cut's is a major issue faced by people in NCR region. Realising the need of the hour gated apartments offer 24×7 power back-up, which is a major reason why people prefer to live in a gated community. Independent floor sadly lacks this facility.
Traffic free movement: While we struggle with traffic throughout the day; commuting to office or anywhere else, we want to come back home to quieter surroundings. Gated communities offer us a serene, peaceful environment with less traffic inside the complex.
Facility Management: In an apartment complex maintenance of the complex is taken care of by the facility management team. Hence, it is one less hassle for the resident. Also, the cost of maintenance is less in an apartment complex as the number of residents is more as compared to the independent floor.
With the increase in demand for low-rise apartments, some developers are coming up with mixed-developments in gated communities. This means that a home buyer has a choice and can make an informed decision.
One need not live miles above the earth to reach the pinnacle of success and happiness. Walk in to a new world of happy living, with low rise homes by Ashiana Homes. Discover more.
Share this on
Browse category