REAL ESTATE INVESTMENT PLANS? – AN NRI's GUIDE TO BUYING PROPERTY IN GURGAON
Date : June 22, 2018
Category : Affordable Luxury Living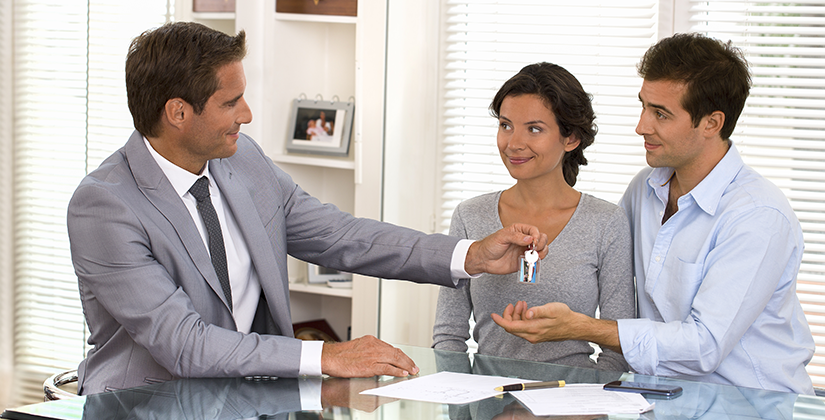 Planning to relocate to the native land? Or has it always been a dream of yours to own a nice flat in your hometown, in case you eventually return? Whatever might be your reason, there was never before a better time than now to invest in Real Estate properties in India. Buying property in India today would be a wise decision that has potential to truly enrich your present & future, owing to the implementation of much stricter, buyer-centric and transparent policies in Real Estate. Especially in the upcoming urban projects on the Dwarka Expressway, New Gurgaon, investing today could mean a plethora of future benefits for you.
If you are an NRI and looking to purchase a property in Gurgaon, there are few rules, guidelines and regulations laid down by Reserve Bank of India under the Foreign Exchange Management Act (FEMA), one must be aware to undertake right investment decision.
Types of Properties
An NRI is allowed to purchase and own any residential/commercial property in India, and as many as he/she wants to. All NRIs have the general permission to do so. They can opt for a joint ownership with a resident as well, who can execute the documents on their behalf.
However, they don't have the permission to acquire or sell any agricultural/plantation estates in the country except if they have owned the land prior to their move abroad.
Changes in Policy
While the law permits ownership, it comes with its fair share of challenges. While NRIs opting to own the properties in India is a common practice, the sector lacked standardisation & transparency, especially with legal recourse, completion of projects and extra costs involved, a couple of years back.
To address the above concerns of buyers, Government had introduced RERA – the Real Estate Regulation Act in 2017. Not only does it impose much-needed accountability upon the developers, it safeguards the investment and enables good corporate governance. Apart from RERA, With the onset of a simple tax regime like GST, indirect taxes applicable in various states have also been abolished. This has helped both the builders and buyers.
Home Loans & Investment Options
All the leading banks in India offer bespoke home loans for NRIs at varying interest rates. But only graduate NRIs are eligible to apply for loans and they can do so with co-applicants, which most banks insist upon. The maximum amount is directly proportional to the applicant's educational qualifications and income. According to Economic Times, 'Banks allow an advance of 80-85% of the property' based on the monthly gross income of the applicant.
The tenure of loans is subject to the bank, however the maximum is only between 5-15 years. Furthermore, NRI home loans are imposed with higher rates of interest owing to risks involved, along with 18% GST. Of course they can only be repaid via 'Non-resident External (NRE) or Non-resident Ordinary (NRO) accounts'.
Another viable form of investment are REITs (Real Estate Investment Trusts), which basically resembles a portfolio of mutual funds. Except instead of stocks, the investors' pool of money is poured into lucrative building projects.
Repatriation of Funds
Some NRIs don't want the hassle of maintaining properties in India. The norm is to sell it three years after purchase based on corresponding rates in the market. But to repatriate the funds overseas, there are a few conditions as set by Foreign Exchange Management Act (FEMA). To begin with, one can remit up to only USD 1 Million per financial year via NROs. But the Liberalized Remittance Scheme (LRS) on 2004 allows for USD 2 Million, if done through an authorised dealer.
Why Invest in Gurgaon?
Gurgaon is getting some much-needed upheaval in terms of infrastructure and urban developments. Furthermore, there are a few key areas that hold immense potential, bearing projects from India's top builders. One among them is the Dwarka Expressway, an ambitious undertaking by the National Highway Authority of India. Spread across 29 km, it connects Gurgaon to Delhi via an alternative route along NH8. Both private and public institutions have taken a special interest in the project, owing to the phenomenal location and the tremendous opportunities it beholds.
Among the real estate projects stands Ashiana's 'The Center Court', one among India's best sports residential complexes. With top-notch facilities, cutting edge infrastructure and amenities, it is a rather sought-after project today. Why don't you make an inquiry today? Visit: click here.
Share this on
Browse category