5 Reasons To Make New Gurgaon Your New Home
Date : February 6, 2017
Category : Affordable Luxury Living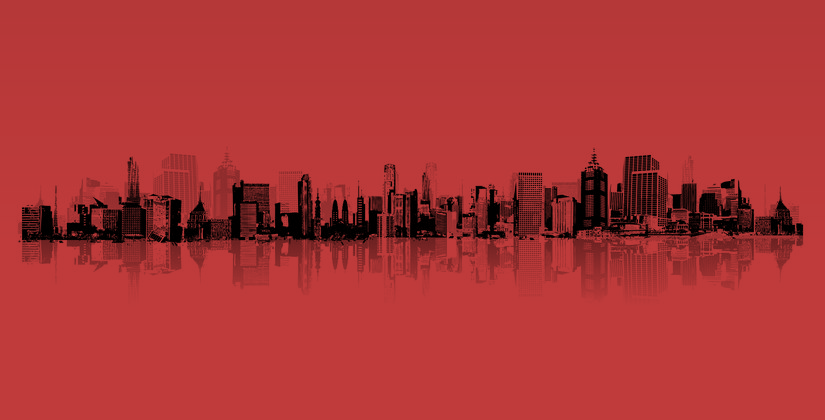 Experts say that this is the best time to buy a home. They have also named New Gurgaon one among the top upcoming areas.
Without further ado, we give you the top 5 reasons to find your new home in New Gurgaon.
1. An investment for the wise
Everybody, at some point or another, will not fail to hear the elders of their family voice their regrets over things undone. One of the most common discussions centre around 'A neighbourhood area that was sold for peanuts once upon a time, and had they invested in it back then, they could've benefited from a 10-15 percent year-on-year increase in value'. New Gurgaon is currently one such area. It may not occur to many as an investment option, but frankly speaking, neither did Noida, or Gurgaon, a few years ago. New Gurgaon, situated to the north of NH-8, is a promising real-estate market in the NCR for both investors and developers that's expected to give generous turnovers within the next 3-4 years. Talking of things undone, let this not be one of them.
2. Strike when the prices are low
Demonetization was one of the greatest events of 2016. The real-estate market since then has drastically dipped by almost 6%. With more buyers backing out of the market, developers have slashed their price points, ensuring a good deal for house-hunters. If that isn't reason enough, the low-interest rates on housing loans should be. As of now, banks finance up to 90% of the cost of buying a home. Banks also have plenty of liquid cash, thanks to an increase in deposits made from just 9.8% last October to almost 14.7% in January. With a host of convenient factors acting in your favour, there has never been a better time to claim your dream home.
3. Live the lifestyle you deserve
A house is an investment, no doubt; but it also is a home – a place of belonging that defines your entire world, your daily routine, your social circle, and your lifestyle for the rest of your life. With a majority of upcoming luxury projects under construction, New Gurgaon is an ideal location for your future home. The Center Court (TCC) by Ashiana and Landcraft, for instance, is one such project that boasts captivating views of the city, enthralling driveways, lush green landscapes, excellent interior installations, and the key highlight – a host of modern sports facilities to ensure a good game at all times. TCC and other such residential hubs offer the benefit of owning a beautiful home and making a smart investment in one go. Now that's a sweet deal.
4. Stay connected
Nestled between posh areas of Dwarka and Gurgaon, New Gurgaon not only has excellent infrastructure but also great connectivity. For starters, it has easy access to the International airport. It will also benefit from the Dwarka Expressway, an eight-lane project worth INR 120 crores currently being developed by the Haryana Urban Development Authority (HUDA). New Gurgaon also falls in the vicinity of the happening Gurgaon with its watering holes, malls, entertainment hubs, and more. Thanks to the Rapid Metro and improved public transport facilities, residents will have easy access to MNC offices, the best schools and colleges; hospitals, and a host of amenities in Gurgaon.
5. A home in the city and the suburbs
Choosing a home is often a confusing dilemma, especially for those who seek a little bit of everything – the hustle and bustle of the city life with its skyscrapers and noise; and a little bit of the suburbs with its lush greens and tranquillity. New Gurgaon offers the best of both worlds. Situated near Gurgaon and Dwarka, and in close vicinity to the capital; New Gurgaon is a smart choice for anyone looking for a new home.
Share this on
Browse category