The Affordable Luxury Lifestyle : Fact or Marketing Gimmick?
Date : July 5, 2017
Category : Affordable Luxury Living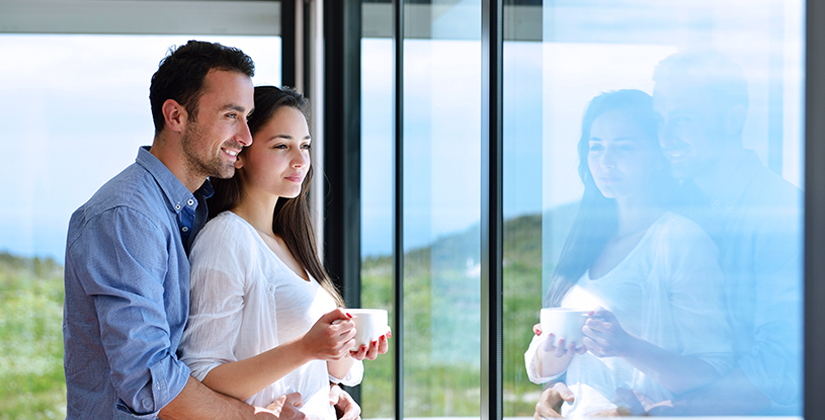 Affordable luxury sounds like a confusing, if not a completely contradictory proclamation, especially when one considers the negative light surrounding the real estate sector in India so far. Naturally, any claim made by a real estate developer to bring "affordable luxury" to its patrons would be met with skepticism, even downright disbelief.
However, of late, the scenario is undergoing a sea change. This wave began with the clamp down on black money with the banknote demonetization of November 2016, and continued with Government schemes such as RERA and PMAY. The current government has publicly claimed its long term aim as being "housing for all" and plans to achieve this via regulation of both public and private sector real estate. The aforementioned schemes have completely changed the outlook of real estate developers towards their buyers, causing them to shift their focus onto quality constructions, on-time deliveries etc. rather than focusing on exploiting loopholes in the legal framework to extradite money from their customers.
This change is a two-way street and buyers of real estate in urban India also feel more assured and at ease with the process of home-buying. Instead of spending their money and time dodging bullets, they are able to invest in expecting more for less, or, as we better know it, affordable luxury.
In the Delhi/NCR region, the pioneer to this quantum leap towards responsible real estate has been the South of Gurgaon project, a groundbreaking joint enterprise by eleven of NCR's most reputed developers on the upcoming main Sohna Road. By pooling their resources and expertise Ashiana Homes, CHD Developers, Supertech and others have brought the concept of affordable luxury housing to Gurgaon-NCR. A textbook case study of this is Ashiana Mulberry, a residential project of ready-to-move 2 & 3 BHK apartments by Ashiana Homes.
Any developer with a sizeable experience in the industry knows that the narrowing down upon the ideal location means half the battle has been won. The South of Gurgaon project is located on main Sohna Road, adjacent to the greenery of the Aravalli ranges. The drive down to the revelries of Golf Course Road from Ashiana Mulberry is a mere twenty minute drive. Distances are guaranteed to be further reduced by the under-construction elevated road, connecting Sohna to Rajiv Chowk as well as landmark infrastructure projects such as the Western Peripheral Expressway.
The apartments themselves are going to house many happy generations in the decades to come. Ashiana Mulberry takes up the responsibility to design homes with such architectural genius that each home has open views and spacious balconies, without compromising on their proximity to the multitude of amenities on the property. They lay emphasis on creating a multi-layered, fool-proof security system.
A few years prior, having a clubhouse, swimming pool, gym, shopping centre, spa and open lawns on the premises were considered the epitome of luxury living. However, living in Gurgaon makes these mandatory for a wholesome, yet time and cost-effective routine. The developers of Ashiana Mulberry believe that the least they can provide in the name of affordable luxury is utmost convenience and sustainability, and spare no pain towards this end.
Keeping the best for the last, all of the above comes wrapped in a gift basket tied with the ribbon of affordability. The apartments are available at the bargain price of 57.47 lacs onwards. Over and above this, Ashiana Mulberry has laid out a variety of payment offers to address the usual concerns of their buyers and increase accessibility of the buyers to their dream homes, such as no EMI until possession and earning assured rent of 18,000 per month. Housing loans from all major banks are accepted here, and Ashiana Mulberry carries the added guarantee of complete transparency and honest communication.
Affordable luxury is not a distant fantasy anymore, it is a wise man's decision. In today's day and age, consumer is king and the ideal home for you is very much a reality, so long as you know where to look.
Share this on
Browse category