Why I am excited to buy a property in South of Gurgaon?
Date : August 1, 2016
Category : Affordable Luxury Living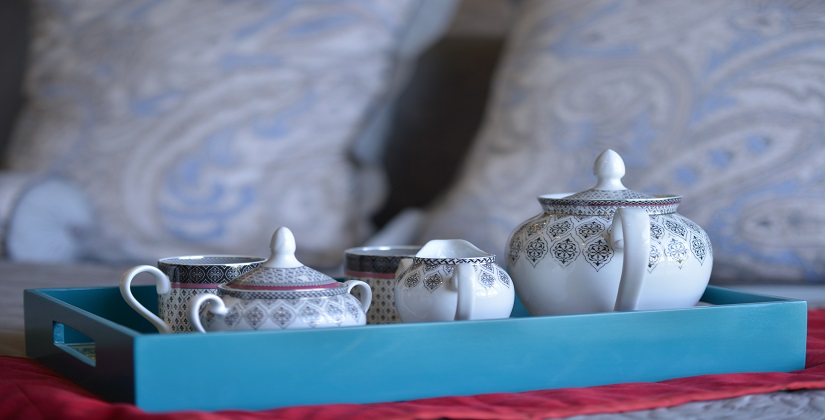 My search for an affordable accommodation recently brought my attention to South of Gurgaon, a place which is fast emerging as a commercial as well as a real estate hub. While exploring my options, I was amazed to find that I, a middle class working woman, can actually buy a luxurious apartment in Gurgaon at a much lesser price than I originally thought.
My friend recently booked a luxurious apartment in South of Gurgaon. Listening to her talk at length about all the advantages it has to offer, made me think of exploring the area and finding more about it. South of Gurgaon is the latest upcoming hub in the millennium city and is also called New Gurgaon. It will have all those features which Gurgaon lacks and will offer homebuyers peaceful and greener surroundings at an affordable price.
I have lived as a tenant in Gurgaon and want to buy an apartment here but a lot of constraints had previously pulled me back. If like me, you have been living in a rented accommodation and dreaming of buying a luxury apartment here and feel it's out of your budget, then South of Gurgaon or Sohna Road is the place to be. This location as I found out, offers apartments in high-rise gated communities at a much affordable price with all the luxuries one can expect in a high-end property. There is a lot more on offer than just affordable luxury. Let me list down the reasons why I want to invest in a property here:
Educational Hub: For me my child's education and welfare is a priority. It's important that he studies in the best school or institute but I also want his school near our residence. Sohna Road to its credit has many well-known educational institutes already operating from here. To list a few, GD Goenka World School, KR Mangalam University, Amity University, Ansal University, DPS School MarutiKunj, Pathways World School, KIIT engineering College & many more make it a developing education hub.
Health Centres: While I wish good health for all my family members but one can never anticipate what's going to happen tomorrow. I want to be as well prepared as possible for any emergency. Hence, my second reason to buy a house here is that world-known hospitals like Medanta, Artemis, Fortis, Max, Paras are at a short distance from this location, thus sparing me any unnecessary expenses. For me, help if required is available at my doorstep.
Hospitality& Entertainment: I like to go out with my friends and family or entertain in style. So a good entertainment or eating placenearby is a must. This location has many International hotels in close vicinity. To name a few, Country Inn, Westin, Vivanta by Taj, Crowne Plaza are offering their services to the residents here.
Corporate Hub: It is in close proximity to companies and hubs. These include Cognizant, Google, TNS Global, Software one, Huawei, Aricent, Pfizer, Atos, Genpact, Rockwell automation etc., IMT Sohna (upcoming hub), Golf Course Road, Sohna Road, Golf Course Extension Road and Cyber City. For me this is a boon as my workplace will be just a short distance away from my home.
Commercial Hub: It is fast emerging as a retail and entertainment hub, which makes it a good place to buy a home or invest in property here. ILD, Raheja, Omaxe, SRS Mall with anchor stores like Shoppers Stop, Big Bazaar, Bharti Easy Day, Spencer's, Aditya Birla's More & Food Courts etc. are already operational here.
Toll-free proximity to Gurgaon –Its close proximity to Badshahpur intersection in Gurgaon makes it a viable option for home buyers because:

The Badshahpur-Sohna stretch is toll-free and is a National Highway (248A).
The proposed 2 km elevated road towards Badshahpur Market will provide hassle-free drive to Sohna and thus be an added advantage to the residents of South of Gurgaon.
Easy access to upcoming Dwarka Expressway.
Closer to nature –While Gurgaon is buzzing with activity and lacks green or natural setting; Sohna, on the other hand is home to Damdama Lake and Aravallis, both are protected zones. This offers me an opportunity to live near nature in a calmer neighbourhood and a fresher environment.
Connectivity: This location has not only all that I desire in a neighbourhood but also offers excellent connectivity to existing commercial hubs. The area is just 15 minutes away from Golf course Road/Ext. Road along with hassle-free drive from nearly all the main old or new hubs in or around Gurgaon.
Kundli-Manesar-Palwal (KMP) Expressway: According to new Gurgaon-Sohna Master Plan, 2031, South of Gurgaon due to its strategic location is all set to become an axis of commercial, residential, institutional and industrial focal point.

The Kundli-Manesar-Palwal (KMP) Expressway, which is under construction, is passing by the southern side of the Sohna town.
Two clover-leaf junctions are being developed on the KMP Expressway that will substantially enhance accessibility of this region.
The Dedicated Freight Corridor linking Delhi to Mumbai is also passing by the south-eastern side of the town.
Another, proposed 90 meter wide link road from Gurgaon's Sector 63, to Sohna, is expected to ensure smooth travel time of about 10–15 minutes from Golf Course and Golf Course Extension Roads. Thus, making it more alluring to the buyers.
Affordable Luxury:My foremost reason to buy a house here is that, this place right now is worth its gold for all those who plan to or have already bought a house here. It is being developed according to the Sohna Master plan and will change the way we have been looking at it till now.

As per the Master Plan, real estate companies can now plan more number of smaller units per acre of land.
Many firms have been sensible enough to take this under consideration and have designed their projects accordingly.
South of Gurgaon is not main Gurgaon, capital values are lower here.
Lower per square feet price as well as lower apartment size means middle class can think of owning apartments starting from INR 51 lacs. Against it much of Gurgaon developments cost INR 1 crore and above.
I am excited to buy an apartment in South of Gurgaon. With so many developments taking place here things are likely to change the face of this upcoming hub. It makes a fine proposition for me and my family members as I get all the desired luxuries at an affordable price and in a few years time the value of my apartment is also likely to go up. So it's a win-win for me in every way I look at it.
Bigger Picture
According to Economic Times
The Delhi-Mumbai Industrial Corridor (DMIC) along NH-8, where multiple Special Economic Zones have been approved by the Government of India, is attracting FDI in real estate, information technology, automobile, glass technology, etc.
It is estimated that these emerging industries will attract skilled and semi-skilled working population of nearly 1.5 million from different parts of the country and abroad. Honda Motors, Asahi, Saint Gobain, and Musasi have already set up some of the largest car and glass plants of the world along this corridor.
American companies like Becton, Dickinson and Company, and Hollisters also have plans to mark their presence invest in this zone.
In the coming years, property prices will skyrocket here, hence right time to invest or buy home here is now.
More reasons to invest
1600 Acres of Industrialization Zone "IMT Sohna" is being developed by "The Haryana State Industrial and Infrastructure Development Corporation Limited" (HSSIIDC).
Spread over 6100 Hectares divided into 36 Sectors in Sohna Region.
Proposed Leisure Hub, Leather Hub & Sport's Hub Developments.
World's 2nd largest Gold Refinery by MMTC is being developed.5000 Acres of Residential/ Commercial Development in over 20 Sectors along with 2600 Acres of Green/ Open spaces.
Reference Links:
http://economictimes.indiatimes.com/advice/buying-guide/nh8-a-viable-investment-corridor/articleshow/47501551.cms
Share this on
Browse category