Cooler Homes, Happy Pockets!
Date : June 7, 2017
Category : Art of Home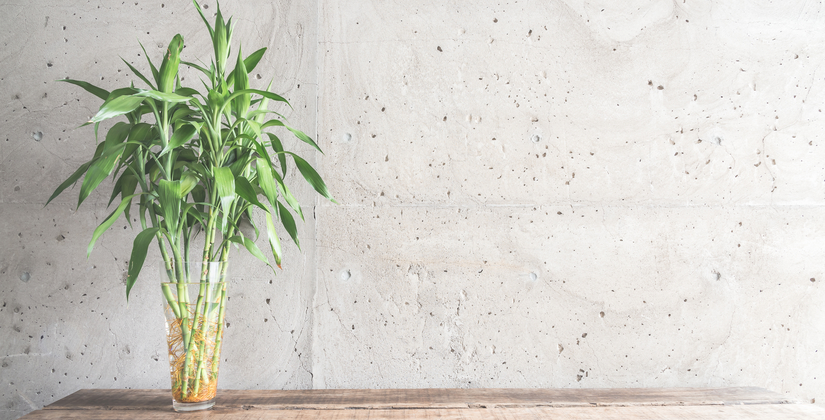 Image Credits: House image created by Mrsiraphol – Freepik.com
The average temperature recorded in the month of April in Delhi is 38 degree Celsius and the summer has just begun, it is certain that it is going to get worse. Heat waves are hitting all parts of the country and are making it impossible to live without an AC. But using air conditioners generously can shoot up your electricity bills. Here are some summer home tips to keep your homes cooler without using AC and won't burn a hole in your pockets.
1. Make your Home Greener
Investing in a terrace garden can work wonders in keeping your homes cool. The soil will absorb the heat and keep your rooftops cool. If the rooftop is cool, the house will become cooler too. Window planters are also a smart option to cut the heat from your house. Moreover, these bright and fancy planters make your windows look attractive.
2. Paint 'em white
The rooftop is a problem area, it radiates heat throughout your house. If the rooftop is kept cool, the temperature of the house also drops. This easy and economic home hack will make your home cooler, paint the surface of your rooftops with white lime wash or choona. White as a colour reflects heat and hence, a thick coat of white lime wash will help you reflect most of the heat.
3. Bamboo Blinds
Bamboo tends to resist heat and is extensively used across India for a variety of purposes. Bamboo blinds keep your homes cooler and give them a rustic look at the same time. Attach bamboo blinds to your doors and windows to keep the heat from entering your house.
4. Cool it with the lights
Fluorescent lights radiate less heat than incandescent lights. Incandescent lights are glass bulbs that shed out a sepia shade. Replace these bulbs with CFL and LED lights – these lights consume less power, hence help you cut down on the electricity bill and keep your homes cooler.
5. Cross-ventilation
Ventilation keeps the air in your home fresh. While cross-ventilation is a known phenomenon, not many people know that timing plays a very crucial role in it. It is advisable to keep your windows open between 5 to 8 AM and 7 to 10 PM when the air is a bit cooler.
These home cooling ideas are brought to you by Ashiana Homes. Ashiana homes provides best apartments in Gurgaon. These luxury properties in Gurgaon offer homes that are sheathed in secured gated complexes. For more information and to check the prices of their sports residences, visit this link.
Share this on
Browse category