Interest Subsidy Benefits of Pradhan Mantri Awas Yojna
Date : June 15, 2017
Category : Art of Home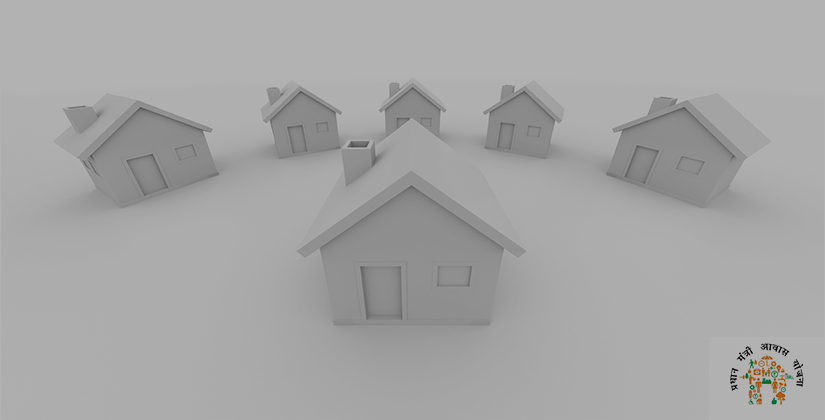 blog 5_pmay interest subsidy benefits_ashiana_apr 13'17
Interest Subsidy Benefits of Pradhan Mantri Awas Yojna
Indian government's flagship programme for low-cost housing for economically weaker sections and low income group, Pradhan Matri Awas Yojana (PMAY) has got another boost with government according 'industry' status to the affordable housing sector in Union Budget of 2017. The effects of this announcement are going to make low-cost and affordable housing sector thriving with many big and small builders and developers entering into the fray. It will now become convenient for the real estate players to raise capital on lower rates from many finance and lending institutions. And this will result in lower costs of the housing units making those accessible for a large number of population.
Another big development, however, took place a few months before the budget. It was on December 31, 2016, when the prime minister announced that interest rates of 3% would be applicable on home loans of up to Rs 12 lakh and 4% on loans of up to Rs 9 lakh, under the PMAY. These two new income groups within the ambit of PMAY cover nearly 65 per cent of the home loan customers of public sector banks (PSBs).
So effectively, people with an annual income of up to Rs 12 lakh will now get a 4% interest subsidy on a loan of Rs 9 lakh and those with an income of up to Rs 18 lakh get a subsidy of 3% on a loan of 12 lakh. Earlier, PMAY had not covered the middle class but extended this relief only to the economically weaker section (EWS – or those with an annual income of Rs 3 lakh) and lower income group (LIG – or those with an annual income up to Rs 6 lakh). Now, this Union Budget has launched a new Credit Linked Subsidy Scheme to provide interest subsidy for housing loans to eligible beneficiaries belonging to Middle Income Group (CLSS for MIG). This new scheme allows middle-income groups with incomes in the range of 6 to 18 lakh to get an interest rate subsidy of 3-4 per cent.
Industry experts believe that the interest rate subvention for low cost housing will not only address the acute housing problem but also provide stimuli to the real estate sector and the economy at large. In the aftermath of demonetisation, the real estate took a hit and hopes for revival of demand and finance were bleak. The recent announcements with regard to PMAY play a soothing role and are rife with possibilities of making real estate churning again. Government has set a target of building 2 crore units by the year 2022 under the Affordable Housing for All scheme. According to rating agency ICRA, affordable housing is a Rs 6.25 trillion opportunity.
Share this on
Browse category