Lower Interest Rates Make Homebuyers Euphoric
Date : April 9, 2018
Category : Affordable Luxury Living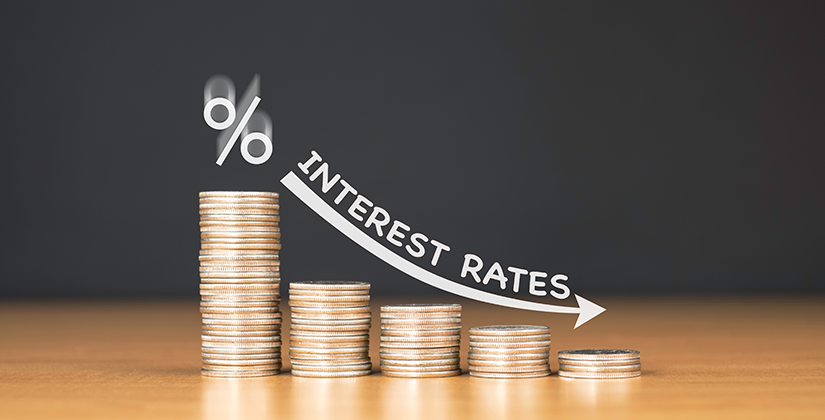 The joy of owning your own home is unparalleled. With great anticipation, patience, and whole life's savings, comes the home of your dreams. Needless to say, what also comes along is the loan application. The interest rates on home loans are governed by multiple factors such as the duration of the loan or the EMIs that a borrower pays. However, there have been reductions in the interest rates on home loans. Even the slightest difference in the interest rates makes a difference in the long run. For those who thought, interest rates they received were paramount, here are some tips to help you cut short the interest on your home loans.
Loan Duration
The shorter the duration of the loan, the earlier the principal amount will be repaid. The shorter duration may mean heavy EMI but you'll be repaying the principal amount sooner as banks calculate interest rates on principal amount. Once the bank has recovered the principal, the interest would lower down marginally.
Refinancing is the key
If you think you are stuck with your lender while others lenders are offering better interest rates, consider refinancing. The process simply means transferring your loan from your current lender to a different lender. What you should also consider is the transaction fees before switching. If these are less than the savings on your annual interest, then it makes perfect sense to refinance.
Benefit from MCLR
1st April 2016 onwards, all bank loans are linked to the bank's Marginal Cost of funds-based Lending Rate (MCLR). MCLR is the process by which banks determine the minimum rate of interest on home loans. Anybody who has availed a loan after 1st April 2016 is benefitting themselves but the borrowers who availed the loans before the implementation of MCLR can switch their loans to MCLR and benefit from the changes in interest rates.
Appraisal for your EMI
When you get an appraisal every year, your EMIs should do too. You should make a habit of increasing your EMI by at least 5% every year. This will help you in repaying the principal amount sooner and ultimately bring down your interest rates.
Quicker actions are essential if you plan to save some money. As they say, money not spent is money saved. Your little actions and steps can help you save for the long run. Don't shy away from trying new things that can help you cut down your interest rates. Avail a home loan, buy your dream home, and never stop dreaming. Click here to know more.
Share this on
Browse category