The Rise of Dwarka Expressway
Date : March 5, 2018
Category : Affordable Luxury Living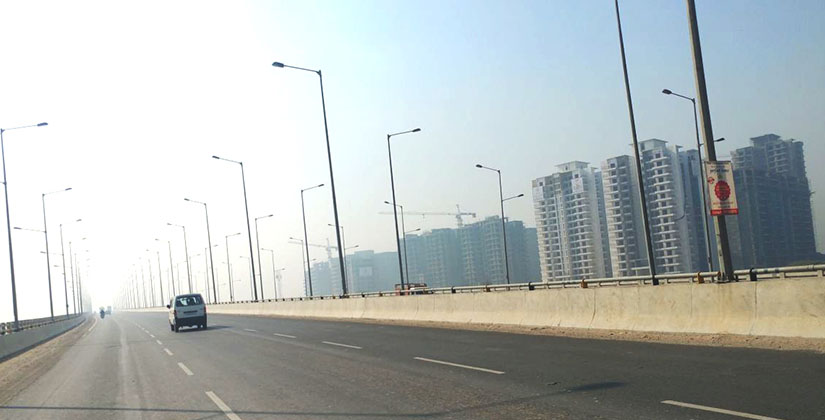 Here Are Top Reasons to Invest Right Away
Dwarka Expressway is the talk of the town. Dwarka Expressway aka Northern Peripheral Road is a 27-km long highway that will connect Dwarka in Delhi with Gurgaon. The Government has also declared the construction of the biggest tunnel road in Delhi that will connect Gurgaon and Dwarka to the Indira Gandhi International Airport. Delhi-Gurugram Expressway or more famously known as NH8 and is the only approach road for the people commuting from West Delhi to Gurgaon or Gurgaon to Delhi or the International Airport. However, NH8 is a highly-congested route. Dwarka Expressway, which is under construction, will serve as an alternate route for commuters. The main objective of Dwarka Expressway is to reduce travel time and make commuting a hassle-free experience. Here are some reasons why you must invest in a property near Dwarka Expressway.
1. Choose from the Best
Areas near Dwarka Expressway are host to some of the best-in-class properties by well-known builders. With more than 100 projects under construction, almost half of the properties are already acquired by investors and new homebuyers.
2. Better ROI
The costs of the properties in these areas have seen an instant jump in the last couple of years and after the declaration of Dwarka Expressway. The prices of the properties are expected to go sky-rocket after the completion of Dwarka Expressway. For people seeking investment opportunities, this is the right place and it is the right time.
3. Stay Connected
Dwarka Expressway allows easy connectivity to Delhi/Dwarka, International Airport, and other upcoming areas like Dharuhera, Bhiwadi, Yamuna Expressway and Noida – Greater Noida Expressway. The Government has also approved the construction of Metro Rail for Northern Peripheral Road.
4. Lead an Ideal Life
The development of infrastructure like sewer lines, electricity cabling, water supply, etc. are going in full swing and is almost in its completion stage. To ensure the quality of life, this area is laced with necessary amenities like education, healthcare, hospitality, etc. and the services are being offered by some of the major names in the industry. Means of entertainment are not forgotten either, the area some of the biggest multiplexes being constructed here. The development of wide and well-built roads is also in its completion stage.
With so many reasons to buy a home near Dwarka Expressway, why wait? Invest in a luxurious 3BHK sports residence in The Center Court by Ashiana Homes and enjoy more than 10 different sports and world-class amenities. Book a visit today because inventing early makes all the difference. Get started on your fruitful journey with us click here.
Share this on
Browse category