Ways to Keep Your Diwali Decor Eco-Friendly
Date : October 24, 2018
Category : Affordable Luxury Living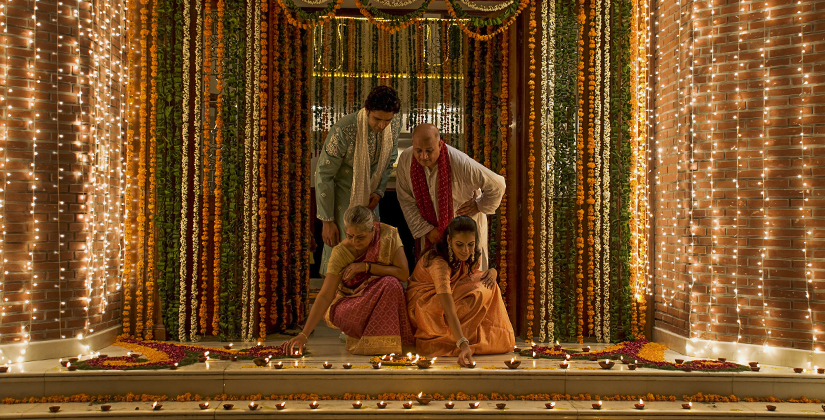 The festival of lights is just around the corner, waiting for the day to come. Now as Diwali comes closer, everyone is busy decorating their homes in the most interesting way possible. The intricate and beautiful displays of light and colours that adorn the homes add to the mirth and joy of Diwali. As the Supreme Court decides to ban crackers in the Delhi and National Capital Region this year, it is time to celebrate an eco-friendly Diwali and do our bit.
Let the light shine:
How can you celebrate the festival of lights without bringing in the lights? The traditional oil diyas, terracotta lamps or candles have always been in style when it comes to Diwali. Painting the diyas with glitters and paints will add a personalized touch to it. Another eco-friendly option for lights is the solar lights. Bright and luminous, solar lights make for an exceptional light décor option. You will be able to buy solar lights on several shopping portals as they are easily available.
Say it with flowers:
Nothing can beat fresh flowers when it comes to Diwali decorations. Fresh flowers give your house a graceful look and make it fragrant at the same time. Assorted flower arrangements in water bowls add to the décor of the home. Flowers like roses and jasmine can be put in glass bowls that are filled with water and placed in various parts of the house. A floral rangoli at the entrance of the house offers a festive feel even before you enter the house. The combination of flowers, petals, leaves, and diyas placed in an elegant arrangement will capture the attention of all your guests. You can also add organic Rangoli colours or kitchen items like rice or turmeric to add a pinch of sophistication and a touch of green to it.
Let's decorate:
Hanging readymade Torans or Bandanwars outside the house is not only auspicious but also beautiful and add to the celebration feel. They are a smart way of decorating the house without putting much effort into it. Put your colourful dupattas or sarees made of silk
or cotton to the best use and suspend them in the hallway or living room for a festive look. But this is not all. You can also provide an ethnic look to your furniture upholstery with hand-stitched and embroidered cushion covers or pillowcases. Paper lanterns and handmade Kandils will also add to the traditional look of the décor.
The best way to celebrate Diwali is with everyone who is close to you. Get together with your friends, family, and neighbours and double the joy of the festival. Enjoy Diwali with all the usual fun and glamour with an eco-friendly twist.
As Ashiana Landcraft offers exclusive sporting facilities to the customers, your affordable homes is just a click away. Capture the true essence of the property with these tips to decor your homes. Tag along with your family and friends for a festive season. We ensure that you are not lost for tips during Diwali. To check out more click here
Share this on
Browse category